The best bars for karaoke in Los Angeles
If you're ready to graduate from singing in your car or shower—or just like watching folks make fools of themselves—karaoke venues aboundundant in Los Angeles, from a totally random 1980s-themed dive bar in Bellflower to lavish lounges throughout Koreatown. When the urge to wail "Don't Stop Believin'" (or any other song, please please please) hits you, here are the top spots to unabashedly croon into a mic and cheer on strangers who've dared to take the stage. Unlike bars with specific karaoke nights, these venues offer the chance to act like a contestant on The Voice multiple times a week. No audition or spinning chairs necessary.To get more news about Melbourne City Karaoke, you can visit starsktv.com.au official website.
A karaoke lounge for aficionados, Karaoke Bleu takes the amateur medium very seriously. With large tables and stellar service, it's a popular spot for groups—but not for the faint of heart. The sound system is strong, and there are no club-y diversions, just well-made drinks and free-flowing snack mix. The angular neon sign and glass brick behind the stage provide a retro, stuck-in-time charm. (For those formerly deterred from coming here because Karaoke Bleu allowed indoor smoking, that's no longer the case.) It might seem as if the regulars congregating at the small bar in the back are quietly judging you. Perhaps. But they're probably just waiting around for their chance to warble another Frank Sinatra ditty.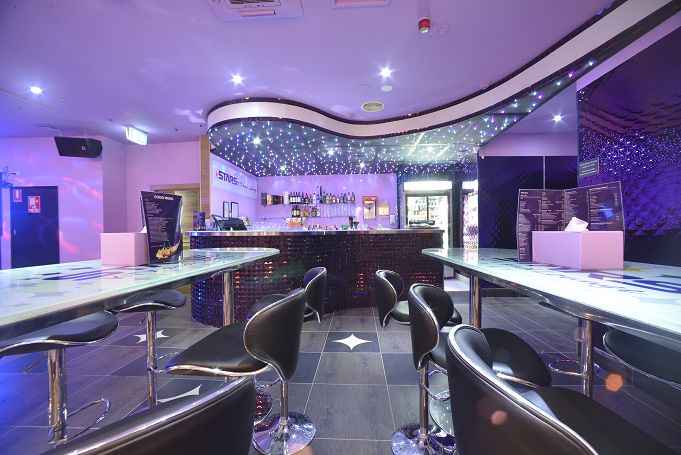 The decor? Basic. The bar? Nonexistent. The song selection? Unbeatable. At this noraebang-style karaoke haven with locations in Downtown Los Angeles and Fountain Valley, singing occurs exclusively in private rooms available for hourly rentals, meaning you can perform the Spice Girls' entire discography without any judgement from strangers. There's a variety of room sizes, making Max an option for everything from a birthday bash to the wildest first date ever. For a bargain, come for the daily happy hour between 1 and 8pm when prices are deeply slashed. Arrive buzzed, if needed: They don't currently serve alcohol or permit you to BYO in the rooms.
With 13 private karaoke rooms and a full-service restaurant that slings New American cuisine and craft cocktails, the Venue is the chicest spot in town for karaoke. The well-designed digs can accommodate group sizes from standard (1–12 guests) to massive (24–50 guests). The rooms are each equipped with the latest karaoke systems boasting more than 10,000 available songs. The sophistication comes at a steep price, though: There's usually a $100 food and drink minimum and hourly rates start at $40 and go up from there. But if you want some burrata while you sing Madonna, this is the place.
Arguably the most notorious karaoke dive in the city, Brass Monkey is located in the ground floor of a nondescript Koreatown office building. The ski lodge-styled room has one of the most comprehensive songbooks in L.A. It's super small, cozy and popular with all types. (Adam Levine has been frequently spotted here belting out slow jams). If you wanna rock, submit your song selections early in the evening. On weekends, wait times routinely hit an hour—annoying, but at least you'll have time to down some liquid courage before your name is called.
From about a block away, you can hear wannabe pop stars inside the Gaslite, Santa Monica's divey karaoke gem that provides casual libations and a high-energy, lowbrow vibe. Anything goes at this dimly lit watering hole featuring a diverse-yet-welcoming clientele, ranging from aging hipsters to UCLA undergrads. The raucous, judgement-free atmosphere makes for a prime spot for potentially shy singers. That bar itself is open from 4pm until 2am daily, but karaoke doesn't begin until 6pm on Fridays and at 8pm every other night.
While most L.A. karaoke bars are unapologetically dive-y, the full-service Pharaoh Karaoke Lounge in Koreatown is surprisingly sexy. The swanky lighting and interior design touches make Pharaoh feel more like a Vegas club than a truck stop diner. The lavishness of the 37 private karaoke rooms, of course, comes at cost with drink minimums and service changes at every turn. (Hey, we said it felt like Vegas!) The limited song selection also leaves something to be desired when compared to other area k-bars. However, Pharaoh is most definitely a stylish choice for crooners looking to reenact Lost in Translation.
If you're not keen on Taylor Swift and Drake infecting your karaoke playlist, venture to this '80s-themed bar and restaurant in Bellflower where the song selection always veers toward the era of big hair and shoulder pads. It's the only place in the L.A. area where you can sip a Dirty Dancing cocktail and munch on a Pac-Man burger while waiting to sing Oingo Boingo. Depending on the evening, karaoke usually happens either on the main stage or, if a band is booked, in the backroom. New Wave frequently hosts special nights that pay tribute to specific artists like Duran Duran and Prince, so if you wanna go crazy, check the schedule beforehand.
There are surprisingly few karaoke options on the Westside, which makes Palms' Boardwalk 11 a mecca for amateur performers. The feel-good dive hosts karaoke every day from 8pm to 2am on the most adorable little sage. There's a diverse selection of tracks—from punk rock to show tunes—that are frequently updated and curated by the KJs (that's karaoke jockeys to the uninitiated). Boardwalk 11's menu is loaded with dozens of beers on tap, as well as comforting classics like tater tot nachos and gooey mac and cheese. Plus, the sprawling venue is super spacious, making it a sweet spot for office parties, birthday celebrations and nights out with your crew.